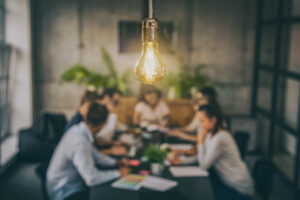 We are proud to deliver an exceptional marketing program that helps produce results. Each step of this marketing plan is designed to help your home sell fast and for top dollar. Diez & Sigg Properties ensures that from concept to completion, your home is uniquely cared for by our company's experienced Marketing Specialist and our knowledgeable agents.
The best part? We offer an "A La Carte" option so that you can help pick and choose exactly how to market your home and ensure its maximum exposure. Our "A La Carte" marketing plan includes but is not limited to the following pieces:
Virtual Tour: Our experienced photographer will develop a professional virtual tour that will be shared in MLS and online.
Online Syndication through MLS: Through MLS, we will feed the property to hundreds of sites including Zillow, Realtor.com, Homes.com and more!
Direct Mail Postcard: We will mail out a "Just Listed"

neighborhood announcement to surrounding neighbors.

"Just Listed" Email: We will create and distribute a custom branded e-flyer announcing that your home has come unto the market.
Magazine Advertising: We have secured contracts with Inside Arden and Carmichael Times to help showcase your property and ensure its maximum exposure.
Custom Property Brochure: We will create a professional property brochure to be displayed at showings and open houses.
Targeted Facebook/Instagram Advertising: We will boost your home on Facebook and Instagram and report back with detailed results, interactions and viewings.
Promotion of Listing on Company Website: We will add your property to our "Featured Listings" section on our company website.
Just Sold Postcard: A "Just Sold" postcard will be developed and distributed to your surrounding neighbors upon closing.
Do you have a marketing piece in mind that you aren't seeing on this list? Talk to one of our agents today about creating a custom piece specific to your home!
Contact Form
We would love to hear from you! Please fill out this form and we will get in touch with you shortly.