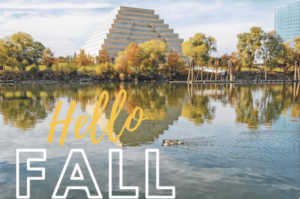 As the Sacramento weather begins to cool and the leaves transform into vibrant shades of red, orange, and gold, there's no better time to savor the unique beauty and warmth of the upcoming fall season. Whether you're new to Sacramento or you are a lifelong resident, there are countless activities that make this season the perfect time to enjoy the great outdoors and celebrate the spirit of community. So, let's jump into this month's newsletter where we explore local happenings and activities, offer tips for outdoor fall decor trends, indulge in the art of wine tasting, browse featured homes in our community, and, finally, dive into the local housing market.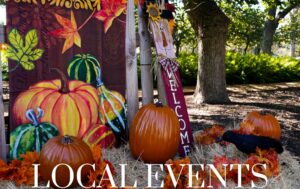 Check out local events and activities taking place in Sacramento, now through the end of September!
River Cats Schedule
Sac Republic FC Schedule
September 9: Crawfish & Catfish Festival
September 9: Light Up the Dark Music Festival in Historic Folsom
September 9-10 (Saturdays & Sundays): Food Trucks – Old Sugar Mill
September 11: Jonas Brothers at Golden 1 Center
September 16: 18th Annual Fair Oaks Chicken Festival
September 16: California Brewers Festival
September 22-23: Farm to Fork Street Festival 2023
September 22: The Grand Tasting: 10 Years of Farm to Fork with Tyler Florence
September 23: Farm x Fire x Fork with Tyler Florence
September 23-24: California Capital Airshow at Mather Field
September 23: Sac Porch Fest 2023
September 27: Arctic Monkeys at Golden 1 Center
September 29: WWE Friday Night Smackdown at Golden 1 Center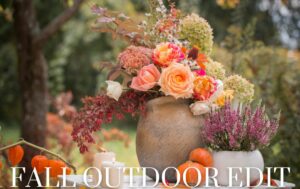 Now is the perfect time to infuse your home's exterior with the enchanting charm of fall. Whether you're aiming to impress potential buyers or simply want to soak in this beautiful season, here's your curated guide to adding a touch of fall magic to your outdoor spaces:

1. Vibrant Fall Foliage:
Colorful Potted Plants: Welcome guests with an instant burst of autumn color by arranging potted mums, asters, and ornamental kale near your entryway. Click here for inspiration.
Decorative Gourds and Pumpkins: Craft charming pumpkin displays on your porch or steps. Play with different sizes, shapes, and colors for captivating visual interest. If you are opting for faux pumpkins, Pottery Barn has some gorgeous pumpkins and gourds that you can re-use at the start of fall each year.
2. Festive Front Door:
3. Cozy Outdoor Seating:
Comfy Throws and Pillows: Layer your outdoor furniture with sumptuous throws and fall-themed pillows in rich, warm hues.
Fire Pit or Outdoor Heater: Extend your outdoor enjoyment by adding a fire pit or patio heater, ensuring cozy evenings under the fall sky.
4. Illuminating Ambiance:
String Lights: Enchant your outdoor space with the warm, inviting glow of string lights for your fall gatherings.
Candle Lanterns: Create a soft, soothing atmosphere on your porch or in your garden with traditional candle lanterns or LED Candle Lanterns.
5. Harvest Decor: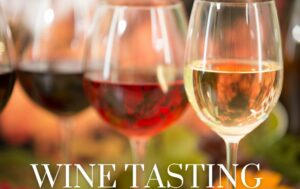 From hilltop vineyards to cozy tasting rooms, Northern California is the ideal place for wine lovers. Savor the fall season at one of the below wineries:
Rancho Roble Vineyards
Scribner Bend Vineyards
Rucksack Cellars
Wise Villa Winery
Starfield Vineyards
Boeger Winery
The Underground Tasting Room
Wolfe Heights Estates Winery
Please note that reservations are highly encouraged. Be sure to check each website to reserve your table ahead of time.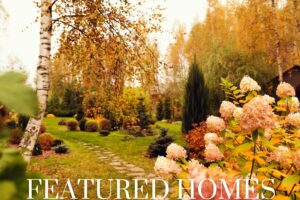 This fall, we have a fresh selection of homes that are ready to welcome you in. From spacious family homes to cozy condos, there's something for everyone. Check out our latest listings here and contact me for a private showing before they're gone!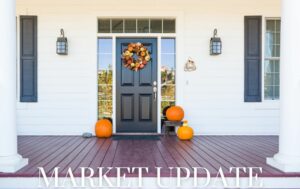 According to a recent article published by Business Insider, "Americans are applying for mortgages at the lowest rate in 28 years."
Rising home prices, coupled with elevated interest rates and a shortage of available homes may have collectively influenced some potential buyers to reconsider their timing. Many are opting to step back from the market temporarily, choosing to delay their purchase plans.
However, for those who are pushing forward in their home search, there's a silver lining. Reduced competition and a slightly more accommodating inventory landscape await them. The market is gradually finding equilibrium, tilting toward a more balanced state.
For sellers navigating this evolving market, having a seasoned and knowledgeable agent by your side becomes paramount. Such experts can skillfully set realistic expectations and guide you through the nuances of this transforming market. Click here to read the full article.